CROATIA
The Republic of Croatia is a state between Central Europe, Southeast Europe and the Mediterranean. Zagreb is the capital city. Croatia covers 56.594 square kilometers and has diverse, mostly continental and Mediterranean climate. The Croatia's Adriatic Sea coast contains more than a thousand islands. In Croatia, you can find eight national parks. Unspoiled nature of the Croatian National Parks and the diversity of flora and fauna will leave no one indifferent. This is a beautiful country you should visit!
KVARNER
The Kvarner Gulf or Kvarner Bay, is a bay in the northern Adriatic Sea, located between the Istrian peninsula and the northern Croatian mainland.
Kvarner is just a few hours' drive from Vienna, Munich, Milan, Budapest, Ljubljana, Venice and only two hours' flight from all cities around Europe. The city of Rijeka is the county seat is, which is the meeting point of important road, railway, maritime and airways with the international airport on the island Krk.
ISLAND KRK
The Island of Krk is located near the mainland and is connected to it via a 1.430 m concrete two-arch bridge. All main roads on the island are in good condition and wide to drive comfortably. There are traffic signs very often by the road that you can see direction for Vrbnik.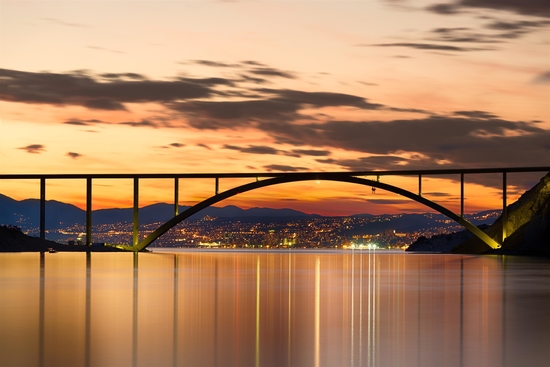 HOW TO GET TO US?
GPS: 45.075765, 14.670155
Driving
The road connection is great and it connects the island with all motorways across Europe.
From the Zagreb direction, take the A6 new highway Zagreb – Rijeka and after 160 km take exit to Oštrovica (the island of Krk). When you exit the highway, you take the local road down to the Krk bridge. The distance from Zagreb to Vrbnik is 180 km, two hours' drive.
From the Trieste direction when you enter Croatia at the border crossing Rupa / Pasjak just follow the Rijeka and island of Krk traffic signs and you will come directly to the Krk bridge. The distance from Vrbnik to the city of Rijeka is 50 km.
The villa is 39 km away From the Krk bridge, it is a half an hour drive. You can reach Vrbnik very easily by following the traffic signs. When the road brings you to the middle of the vineyard field you have reached the destination!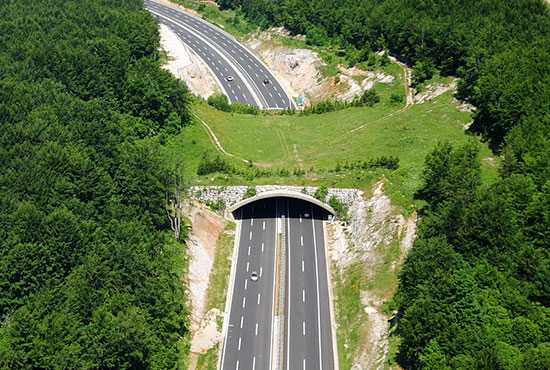 Flying
Rijeka International Airport is located on the island and it is 25 km from the villa. Rijeka airport is connected with all European major cities: London, Berlin, Düsseldorf, Hamburg, Köln, München, Stuttgart, Helsinki, Stockholm, Oslo, Moskva, Copenhagen, Bern, Brussel, Warsaw, Tel Aviv, Riga, Tallinn, Vilnius … It is a half an hour drive from the airport to the villa.
Zagreb airport is 190 km and Pula airport is 155 km from the villa. They are also connected with all European cities every day of the week.
For any help during your trip do not hesitate to contact us on our mobile anytime!